| | |
| --- | --- |
| | created over 3 years ago | Tagged: well being, barely legal, physiological, television, smoking, marijuana, information, drugs, california, pot, weed, pro, |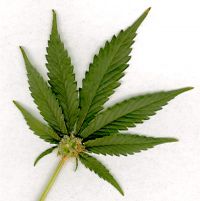 Tips for cultivating marijuana. Testimonials by patients about its medical benefits. Cannabis cooking lessons. Even citations for award-winning strains of pot. Viewers here can now watch, every week, what amounts to a pro-weed news program.
Booted off one skittish TV station but quickly picked up by another, the low-budget "Cannabis Planet" show is televised evidence of how entrenched marijuana has become in California's cultural firmament and a potent example of the way the pot subculture has been edging into the national mainstream.
"We're trying to show the legitimacy of this plant," said Brad Lane, the executive producer of the half-hour program.
Mr. Lane pays for the twice-weekly air time on the independent station KJLA — Thursday and Saturday nights at 11:30, sandwiched between "Bikini Beach" and "Jewelry Central" — and says he is now breaking even, almost two months after the show's premiere. "Cannabis Planet" focuses on medical, agricultural and industrial uses of the hemp plant, purposely ignoring marijuana's recreational aspects. Viewers, for instance, see very little actual smoking, even though the hosts and producers are known to inhale between takes. "We're walking on eggshells here, to be honest," Mr. Lane said.