| | |
| --- | --- |
| | created over 3 years ago | Tagged: well being, body warranty, physiological, heart, advertisement, disco, song, cpr, cardiac arrest, public service, beat, chest compressions, staying alive, misconception, |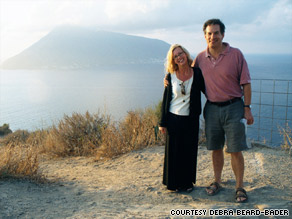 Debra Bader was taking a walk in the woods with her 53-year-old husband one morning when suddenly he collapsed. At first she thought the situation was hopeless.
The one-minute PSA from the American Heart Association instructed listeners, in the event of cardiac arrest, to perform chest compressions very hard to the beat of the 1970s Bee Gees song "Staying Alive." When someone suffers cardiac arrest, as pop singer Michael Jackson did last week, the heart stops functioning completely, and brain death begins within four to six minutes if the victim doesn't receive help. "I sang the song and gave directions to the EMTs at the same time. It was like, 'Stayin' alive, stayin' alive -- take a right here, take a left here -- Stayin' alive, stayin' alive -- take this path down here -- Stayin' alive, stayin' alive,' " Bader remembers.
Many people are under the misconception they need formal training to help someone in cardiac arrest, says Allyson Perron, advocacy director for the American Heart Association in Massachusetts. She says while it's best to take a CPR class (they last about three and a half hours), just doing chest compressions can get a person's heart going again.
Bader says doctors at the hospital where her husband was treated have an alternative song. "They told me they do CPR to 'Another One Bites the Dust,' which also has about 100 beats per minute," Bader says. "Doctors have kind of a dark sense of humor." advertisement So does Bader like the song "Stayin' Alive"?