| | |
| --- | --- |
| | created over 4 years ago | Tagged: technology, advertising, social networking, blogging, twitter, dell, updates, jetblue, biz stone, share alerts, |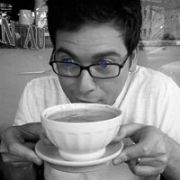 The microblogging service Twitter Inc. is arguably changing the way people socialize and communicate online.
When Lance Armstrong's bike was stolen, he put out an APB to the "twitterati." When NASA scientists make a discovery about Mars, they turn to Twitter to get the word out to avid space enthusiasts. And when average, everyday people have good or bad news to share, they alert their friends and family, not always by telephone or even e-mail, but by Twitter.
In a conversation with Computerworld, Stone talked about extending Twitter's search capabilities, his favorite Twitter topics, making Twitter more mobile and the company's commercialization plans.
CW: What do you generally Twitter about? Stone: Sometimes I Twitter about what's going on at the office. Every Friday, we have a meeting and then we watch a movie or play a game. I let people know what's going on in the office. If I'm traveling or visiting a friend, I'll say where I'm headed. And then sometimes I'll do something silly like a pun or a joke. I just go on and do it and if it's not a great one, it'll get washed away with the next ones. A lot of what people Twitter about is how good their morning cup of coffee was or if they got a great parking spot at work. Why are we so interested in that stuff? When we first got started and we didn't know where we were headed, we positioned it as a way to stay updated on seemingly insignificant updates about the day. But it's become the pulse of what's happening in the world. It can be as big as terrorist attacks in Mumbai or as nano as eating a sandwich. But your mom might want to know that you're eating something good. But you can also tune into Twitter to find out what's happening with some major event by using search
CW: Do you have a favorite Twitter topic? Stone: I've seen a bunch of stuff, like people twittering in haiku form, which is interesting. I see emergent patterns, like people playing games on Twitter.
CW: A lot of people say Twitter has radically changed the Internet. What's your take on that? Stone: I think it does have the potential to really expand it. What inspires me... is to expand the power of a real-time network to the weakest of signals around the world. We've had these great user cases, like this guy who got himself out of jail in Egypt. Farmers checking in and saying, "This is what price I'm getting for my grains. Is this a good price?"
CW: How do you plan on making Twitter more mobile? Stone: Right now, anyone in the world can update their Twitter through SMS [Short Message Service], but we only send out updates on SMS in the United States. We receive them from everywhere, but we only send them in the U.S. because of cost.
CW: Why did you choose 140 characters? Why not 135 or 17? Stone: SMS has a limit of 160 characters and we wanted to save 20 characters so you could see the name of the person who wrote the update..
CW: Will there be ads on Twitter? Stone: There will be some form of commercial usage, but I don't think we're looking at traditional Web ads, like banner ads. We're not heading in that direction right now. There's a lot of commercial use on Twitter already, like JetBlue and Whole Foods and Dell.
CW: What do you see as the future of your relationship with Facebook? Stone: I'm not sure exactly just yet. We really like what they're doing over there. Some of the more obvious stuff is to take advantage of Facebook Connect and put that into Twitter. You could be on Twitter and see who on Twitter is also on Facebook, so you could follow people that you're friends with on Facebook.