| | |
| --- | --- |
| | created over 4 years ago | Tagged: technology, belonging, personalization, open source, truit, prediction, metadata, taxonomy, virtual garden, recession, text mining, web analytics, litigation, software-as-a-service, compliance, social tagging, oracle, saas, enterprise search, mobile analytics, application search, enterprise content management, ecm, office14, sharepoint, social computing, single-hierarchy taxonomy, multi-faceted application, endeca, controlled vocabularies, auto-tagging, e-discovery, visual design firms, stickiness, analytic insight, faceted search, webtrends, omniture, |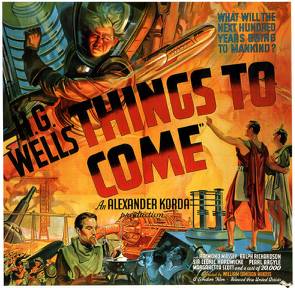 It's that time of year again. The CMS Watch analyst team ponders what to expect next year, and offers 12 predictions that we think will shape content technologies in 2009.
Clearly, the economic downturn will have a substantial impact on buyers and vendors alike, and economic concerns underpin several of our predictions. But we also foresee some organic developments (new SharePoint version, social tagging) and ripening technology (mobile analytics, application search) having at least as much impact.
1. Open source ECM players get an initial boost Continued economic pressures will ensure that buyers look increasingly toward open source ECM products as an option. The perception that these tools are much cheaper than commercial ECM vendors (yet offer the same functionality) will boost initial adoption.
2. Office14 casts long shadow on SharePoint The build up to the next major release of SharePoint -- hitting beta perhaps as early as the end of 2009 -- will rightly focus on its deep relationship with Office 14, but will also yield a collective pause among customers as the year progresses.
3. "Taxonomies are dead. Long live metadata!" With social computing coming to the fore, it's never been more obvious that everyone does not, and will never, categorize things in the same way. It doesn't even matter what's correct anymore
While I'll never agree with David Weinberger's assertion that "everything is miscellaneous" (a taxonomist's least-favorite word), I will assert that the days of the traditional, definitive, and single-hierarchy taxonomy are long behind us.
Enter the varied and multi-faceted application of metadata, experienced as people would like to experience it. In the search world, Endeca popularized it, now it's a commodity. You should be able to get to information the way you want, which may be different from your colleague's approach. We still need controlled vocabularies.
We still need to tag content. Text mining and auto-tagging software is gradually improving, and extracted terms can be applied as metadata. But that metadata needs to be a lot more fluid, cloud-like, and by no means fixed in a single hierarchy. And even if it doesn't make sense to you that that map of Botswana is tagged with the word "Ohio" -- it probably makes perfect sense to someone. One person's chaos is another person's perfect path to findability.
4. Regulatory-compliance concerns reignited The monetary crisis will reignite regulatory-compliance and governance concerns, with adherence and auditing against existing regulations being increased, and the likelihood of more regulations on the horizon placing a burden on many firms.
5. ...Renewed interest in pro-active e-discovery E-discovery will certainly remain a ripe area. The rise of e-discovery projects will cause enterprises to take measures to avoid getting into future costly and time-consuming discovery efforts. Typically e-discovery projects are reactionary efforts that get thrown together when litigation occurs.
6. SaaS vendors expand offerings Many Software-as-a-Service (SaaS) customers across a variety of content technology segments -- from WCM to social software to e-mail archiving and document management -- are asking for more than just technical services from their SaaS providers.
7. Oracle falls behind in battle for knowledge workers At one level, Oracle had a banner year in 2008: completing or consolidating numerous large acquisitions that bring in heavy streams of ever-beloved maintenance revenues. But 2009 will expose Oracle's weakness with front-office applications at a time when Microsoft, IBM, and many smaller players are fighting for the hearts and minds of knowledge workers.
8. New Emphasis on application search In 2007 and 2008, the market really came to see the possibilities and ample limitations of "enterprise search." In the coming year, search will become a central focus for portal, web, and enterprise content management vendors and their customers in the context of enabling personalization, stickiness, and analytic insight. (Just like you are what you eat, you are what you search for.) In a world where system users increasingly evaluate the efficacy of their applications by the quality of the underlying search mechanism, vendors have to make adjustments.
"Faceted search" will become an RFP checkbox feature and this, among other things, will cause Web CMS, Portal, and ECM vendors to reassess their bundled search solutions. Expect to see OEM partner relationships get juggled around. For example, some existing OEM deals with FAST and Autonomy might not get renewed.
9. Social computing diffuses into the Enterprise There is a growing debate about the relevance and advisability of enterprise investments in social software during an economic downturn that is supposed to focus everyone back on "the basics." Yet, social software will not fade away, adoption will continue regardless of enterprise policies.
10. Long-awaited consolidation comes to the WCM space We have long argued against predictions of "imminent consolidation" among the thousands of Web CMS tools in the global marketplace. These vendors have been buoyed by a persistently rising tide in web spending that never abated even after the 2001 dot-com bust.
11. Mobile and multimedia web analytics become key requirements...and disrupters The web analytics marketplace is dividing between, on the one hand, free (and largely free-standing) services from Google, Yahoo!, and soon Microsoft, versus higher-end and (sometimes overly) feature-rich offerings from the likes of WebTrends and Omniture. However, neither set of vendors has good answers to what 2009 will see as increasingly must-have requirements: analyzing mobile and multimedia activity.
12. Buyers remain in driver's seat Last year, we made a similar prediction that content technology buyers sit in the driver's seat when it comes to negotiating software deals. In the current economic conditions, this leverage of the buyer will remain stronger than ever in 2009.
One person's chaos is another person's perfect path to findability
Just like you are what you eat, you are what you search for
What will change, on account of the economic contraction, will be that enterprises will postpone rationalization projects for dealing with this at an enterprise level, and so you will continue to see a thousand wikis bloom. This is inconvenient from an enterprise architecture perspective, but bloom they will. Look for rationalization and standardization efforts to pick up in 2010, and in the meantime, the market will continue to support the many dozen smaller players who are innovating under the radar right now.
"when the tide comes back in, we'll see who's not wearing a swimsuit."