| | |
| --- | --- |
| | created 10 months ago | Tagged: technology, belonging, connectivity, porn, adult entertainment, twitter, social media, virtual forest, pornography, mainstream audiences, |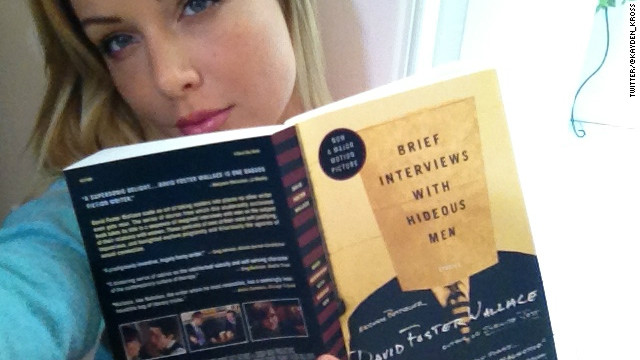 Once relegated to sleazy red-light districts and the darker corners of the Internet, porn stars are now gaining followings in a surprising place: Twitter. They are using the social media site to engage directly with their fans and build their individual brands "Twitter has opened up these porn stars fan bases like nothing the adult film industry has ever seen before," said Dan Miller, managing editor of XBiz, an adult industry trade publication. "Since most mainstream pop culture publications don't cover the porn industry (and) porn movie reviews don't generally appear alongside reviews of big Hollywood movies ... the adult industry has embraced Twitter as a way to reach out directly to fans beyond the typical porn consumer."
Miller estimates that 90% of porn performers are on Twitter, and he believes it is essential for new performers to use social media effectively to promote themselves and build their "brand."
"If you're not on Twitter, you are definitely at a disadvantage right out of the gate," he said. Alexander Raymond Palumbo was one of the first executives in the adult entertainment business to embrace social media, first on Friendster, then Myspace and now on Twitter.
"Via our social media platforms like Twitter I'm trying to establish brand loyalty, like people have for a company like Disney," said Palumbo, a social media strategist at Digital Playground, an adult movie production company. Palumbo holds seminars for adult movie actors, helping them set up their accounts and guiding them on how to tweet in a way that will connect them to their audience by engaging directly with fans and showing some of their personal sides to their followers. "I try to instill in performers that you should let people know who you are, invite them into your interaction," he said. Palumbo begins his work day by logging onto Twitter to gauge reaction from the fans to his company's movies and performers. If viewers of a new movie trailer tweet that there is too much emphasis on male characters, Palumbo will make a call to the edit department asking for changes. "Twitter is like an instant focus group," explained Palumbo. "It's not going to go away, it is the future. From our company's point of view, it's pure customer service."