Anthony Bourdain joins CNN

created over 3 years ago | Tagged: eating, entertainment, dining, safety, food, brand sanctuary, travel, cooking, cnn, anthony bourdain, celebrities, host,

Locke!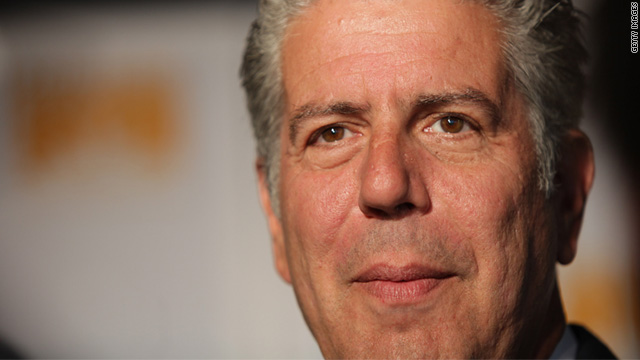 World-renowned chef, bestselling author and Emmy winning television personality Anthony Bourdain will join CNN as host of a new weekend program, creating a signature showcase for the network's coverage of food and travel. The announcement was made by CNN Worldwide Executive Vice President and Managing Editor, Mark Whitaker. "For more than a decade, Anthony Bourdain has been a trailblazer in educating Americans about different cuisines and cultures around the world, as well as an outspoken commentator on social trends ranging from the rise of celebrity chefs to the impact of fast food chains to the spread of vegetarianism and veganism," said Whitaker. "Examining the world through the prism of Tony's unique expertise and passions continues CNN's long-standing commitment to international reporting and to promoting global understanding."
Fresh, Relevant, Curated Sparcwire™ is about human intelligence combined with technology. The Waves below are part of our unique ontology of tag stacking and filtering content to find what's relevant and happening in life. This results in better, more relevant insights and ideas. Mouse over each Wave to discover a Human Truth.