| | |
| --- | --- |
| | created about 1 year ago | Tagged: technology, belonging, advertising, money, social networking, retail, facebook, virtual forest, revenue, ad revenue, virtual merge, |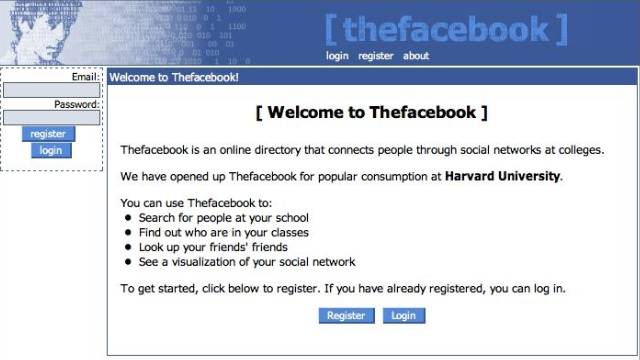 Every post you "like." Every friend you add or fan page you join. Every place you check in, and every Web page you recommend. To you, those are ways to enjoy, expand and improve your experience on Facebook. To Facebook, they're the building blocks of a multibillion-dollar company. In business, there's a well-worn line that could apply to the social-networking behemoth: If you're not paying for it, you're not the customer. You're the product. In this case, you're a product worth, to Facebook, an average $4.84 a year. As Facebook hits Wall Street this week with a public stock offering that could value the company at more than $100 billion, investors appear dazzled by the company's uncanny ability to put the right advertisements in front of its roughly 900 million users.
"The unique thing about these guys is the accuracy with which they can help advertisers and marketers understand who they're getting," said Arvind Bhatia, an analyst with Sterne Agee Financial Services. "On Facebook, your information is authentic; they are able to basically make the ads, and your experience, more relevant. I think that is unique. It's unprecedented and the reach is unparalleled." In documents filed in relation to its stock offering, Facebook says that about 85% of its revenue comes from advertising. The other 15% comes from payments made within apps that run on the site (a head-turning 12% is from a single source -- Zynga, makers of social games such as "FarmVille.") As Bhatia suggests, Facebook's unprecedented advertising advantage is built upon the service it provides. As users interact with the site, they gradually build a fuller and fuller picture of themselves. That, in turn, lets Facebook sell advertisers on its ability to put their product in front of the people most likely to be interested.
For example, say a woman who has listed her hometown as New Orleans changes her relationship status from "single" to "engaged." Facebook suddenly has a hot prospect to offer up to a bridal retailer or caterer in the Big Easy. To dig deeper, if she lists her MBA from Loyola and has "liked" pages for, say, Saks Fifth Avenue and Mercedes Benz, you get a fuller picture of how much she might be willing to spend. "With a reported 901 million members, Facebook is a great test bed for understanding consumers and their purchasing interests," said Jan Rezab, CEO of Socialbakers, a social-media analytics firm. "Before Facebook, marketers relied on online surveys or focus groups to determine customer interest. Now, they can reach the customer directly on their Facebook page." Facebook doesn't publicly give away the details of how its system works. But as it has begun wooing potential investors, the company has been more willing to talk about its advertising approach. Dan Rose, Facebook vice president of partnerships and platform marketing, discussed the appeal of its social ads at an event recently in Austin, Texas. The average Facebook user has 245 friends. When that user likes a product or company's ad, it serves as an endorsement to those friends from someone they know and, presumably, trust.
"For them, the user experience does come first and I think that's the right strategy for the long term," he said. "Along the way, putting the user experience first makes a lot of longer-term business sense." As an analyst, Bhatia is bullish on Facebook, leading the pack with an early "buy" rating at the beginning of this month. With Facebook reportedly looking at expanding into China and at monetizing its mobile app (an untapped resource even though the majority of time on the site is now spent on mobile devices) he expects its data-driven model to keep making money well into the future. "Facebook is going to become just like search, [which] disrupted online advertising," he said. "What Google did eight years ago -- that is what Facebook is doing now. The reach is unparalleled and they're just scratching the surface."