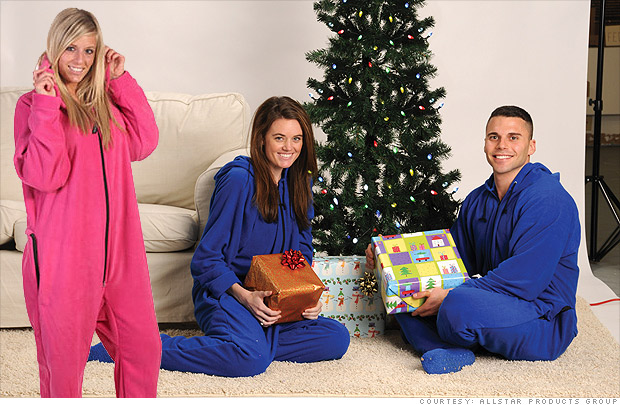 Fleece onesies for adults, slippers with flashlights, and cake on a stick are some of the wacky inventions hitting the market just in time for holiday gift shopping. Could one of these become the next big hit?
Best buddies David Hibler and Tyler Galganski think they've figured out a way to market laziness -- through adult fleece onesies with a backflap.
Laugh all you want. Black Eyed Peas singer Fergie and her husband Josh Duhamel have a set of Forever Lazys. And Allstar Products Group, which sells the Snuggie, is throwing its marketing muscle behind what it thinks could become the Snuggie successor.